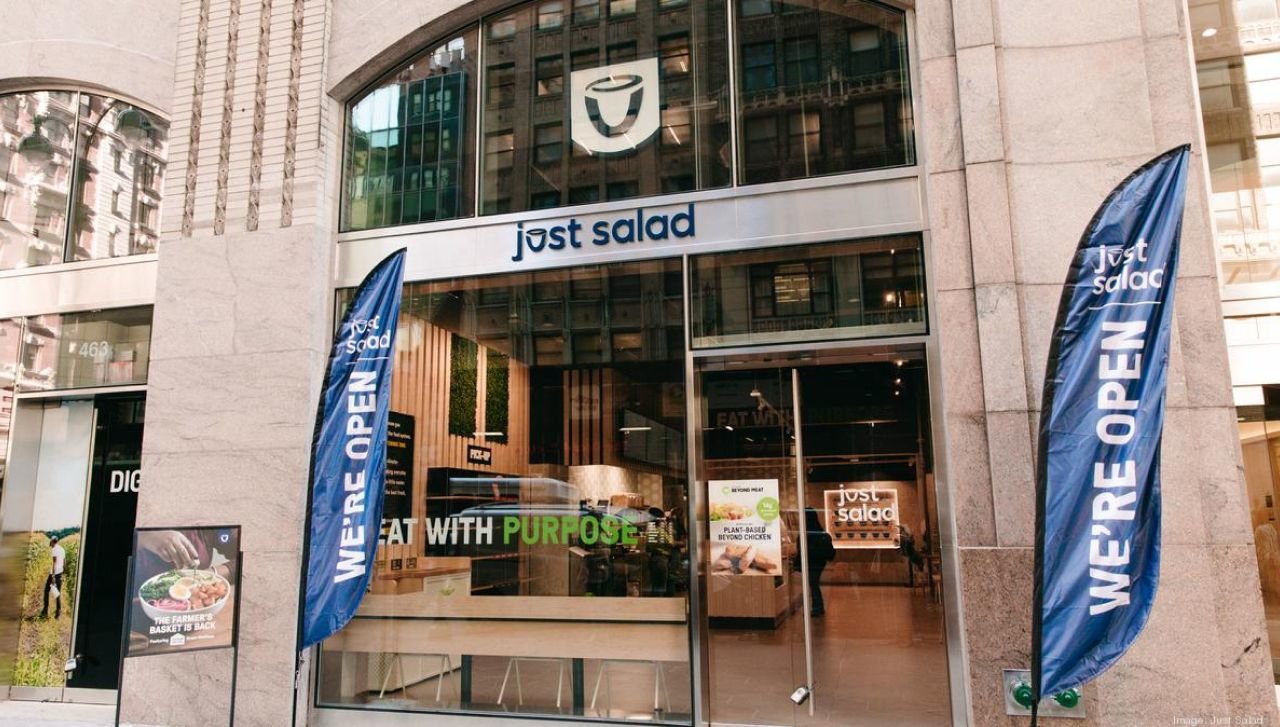 Just Salad
Just Salad engaged Go Fractional to launch the Just Salad mobile experience across both Android and iOS. The team also needed backend architecture and DevOps work to help modernize their APIs. We were able to plug in full stack engineers with domain experience to join fast, create a technical roadmap, and execute quickly.
---
What we did
Developed a single and centralized code base for mobile + desktop
Provided a code audit and path forward for the internal development team
Launched the app; set-up retros, templates and provided a complete post-mortem and best practice sheet for the internal development team to use moving forward
How we did it
Experienced CTO oversight and project management
Fast-paced and extremely high-quality engineering recruitment and hiring for a short-term project
Managed the technical relationship with the design agency of record
---
Last year they redesigned their mobile app and added multiple new features, investing the time and energy with an agency. Once they had designs they loved it was time to turn pixels into applications. They had a legacy API platform, new product lines, and a cross platform design to bring to life.
When they shopped around they found many agencies willing to scope out the work - charging a small fortune - to have a list of project items to complete. All needed to have an ironed out scope of work and an unknown set of developers.
A Fractional CTO
When they came across Fractional they found that scope based work made little sense. They needed a senior product engineer who could come in as a fractional CTO - truly orchestrating all the work. Combining engineering talent, outsourced platform development, a design agency and multiple integration systems. This meant someone that could work across companies, platforms, and stakeholders to deliver a product and ship code. Having an experienced Fractional CTO who could provide air traffic control to all the moving pieces was critical.
With Fractional in place, they completed an app launch, revamped API, with full integration across critical systems, and automated end to end testing in 6 months.
These critical systems included; Otter, Segment, Mixpanel, GrubHub, Fluid Pay, and migration from LevelUp.
Hiring and recruiting is tough for startups. It's even harder for companies that have specific needs that ebb and flow over time. Talented engineers love complex problems and continuous development. Fractional allows talented engineers who would otherwise have not gone full time on this kind of a platform to work during this spike of engineering need, and ship something great.
JustSalad is an incredible client because they can benefit from excellent talent, scaling up to meet their engineering needs.
---
Send me Talent
Chat with the founders of Fractional to learn what problems you could be solving tomorrow.