What if you could work with a B2C Founder Turned Fractional CMO
Ashley created her own RTD drinks company, worked with the best brands and now wants to help you.
Eric Friedman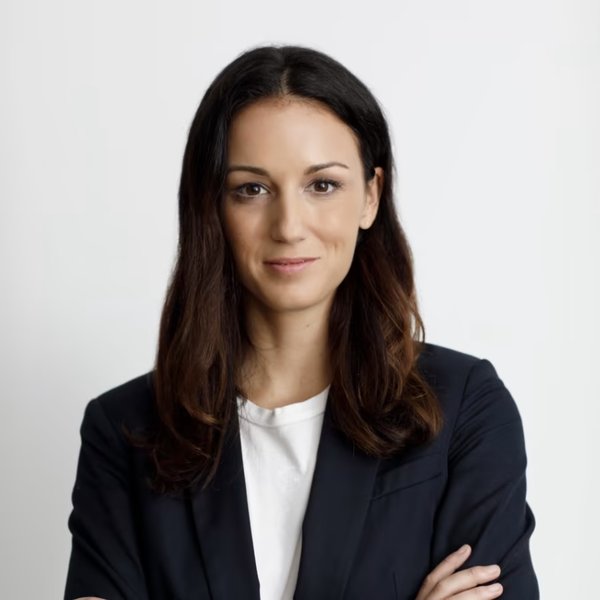 Imagine the incredible opportunity to work alongside Ashley Simon, the founder of a successful non-alcoholic drinks company that soared from zero to one.
With products sold online, in bars, and in stores, Ashley has mastered the art of answering questions, avoiding mistakes, and building up a robust marketing stack.
At GoFractional.com, we bring you the chance to tap into Ashley's expertise and sales prowess, without the need for a full-time commitment.
We sat down with Ashley to hear about what she has learned as a founder, how she can help as a Fractional CMO, and uncovered valuable lessons and advice she offers aspiring entrepreneurs in the food industry.
You started your non-alcoholic drinks company, Curious Elixirs, from scratch and ran it with your co-founder for 3 years - what are your biggest lessons learned?
Making food at scale is hard. Full stop. Especially if you're trying to make something that is organic, ethically sourced, and outside the box. Trying to do those 3 things while also maintaining a decent profit margin is very difficult given all the costs and supply-side interdependencies, but it can be done. You'll need to plan meticulously and then be prepared for everything to fall apart. Make sure you have a Plan A, B and C. You'll also need a lot of grit and a great sense of humor.
Don't try to grow too big too fast. Start with a single distribution channel and/or region at the start. Learn quickly and expand once you've really nailed an approach that can be scaled, and built a passionate customer base that will grow with you and act as brand champions.
Creativity and passion matter - don't let logistics bog you down. As I've already said here and I've said one million times - logistics and operations are such a big part of running a profitable CPG company. You gotta nail it. However it's really easy to get consumed by that and spend all day in a spreadsheet. But in a sea of consumer options, that will not help you stand out. And it will not be much fun. Pay equal attention to how the brand shows up in the world and the customer experience - is it delightful? Surprising? Authentic? Most importantly, are you excited about it? Because if you're not excited about it I can guarantee no one else will be.
What was the most successful thing you did in Marketing as a founder?
First, we always thought of drinking as an emotional and social experience, not just a means to an end. Having a drink is the signal that your work day is over, that you can relax and lean back. It's a shared experience with a friend or colleague. And cocktails in particular often have really interesting, complex flavors that you don't find in any other drinks: bitter, spicy, floral. That in and of itself is a unique experience. So that was how we approached building the brand and the product - it should blend into the bar/nightlife environment yet still feel special (the question we asked is "is this something someone would want to hold at a bar or party?"); it should taste like a fantastic cocktail, not like juice, even if that makes each flavor less broadly appealing; and it should contain some herbs and adaptogens that really do help your body feel relaxed or elevated.
Second, we launched the brand on Kickstarter very intentionally as a way to build a core audience, fast. Good Kickstarter's tell a story that resonates strongly with a specific group of people, and when those people financially support you and they're there with you from Day 1, they become your people. Our Kickstarter reached it's financial goal in about a week and then surpassed it. So before we were shipping product we had thousands of customers. We were able to leverage what we knew about that customer base through Lookalike audiences to grow 3x month over month in the first year.
Tactical must-haves:
Website:
Set up a website specialized for e-commerce (use Shopify or similar - no need to spend money on a developer out of the gate)
Value prop and compelling visual should be the first thing a customer sees, along with a button that takes them directly to shop
Check your google analytics several times a day. A delay on a check out page can cost you thousands.
Shipping
Get a good shipment management software (we used Shipstation)
Get in touch with the small business contacts at whatever shipment company you plan to use, bc you'll absolutely need to get in touch with them, probably lots of times (we used FedEx)
Test runs before you launch. We sent boxes to 20+ friends around the country and asked them to report back - how long did it take? Was anything broken?
Marketing
Make sure you have a Facebook pixel on your website, as well as a pixel for anywhere else you think you might want to do ad retargeting. Retargeting will probably yield your best ROI, so make sure you're set up to do it efficiently out of the gate.
Develop 2-3 target customer personas based on data and instinct. I prefer 2 to start. You'll want demographic and psychographic info on them - you can get the ladder by doing lots of informal interviews. Try to understand things like where they shop, what motivates them to try new things, what they value and what they don't, what platforms they spend time on, where they get recommendations for new products, etc.
Choose 2-3 channels to run paid ads on. Don't spread a small spend across a bunch of channels. You need to stay somewhat focused and learn and iterate quickly (this goes for creative as well as audience targeting)
Have a point of view! I beg of you, have something to say, or you will get lost in the noise. And to that end - don't be afraid to alienate some people (offending people is not ok, but if some people are like "this is dumb and not for me that is OK. those are just not your people). I can't tell you how many people have said to me "why would anyone want a booze-free cocktail? I love alcohol." That's fine and good - we're not in the business of convincing that person to buy Curious - lots of other people are immediately interested in the product, and that is who we speak to.
Product
Your co-packer is going to be your best friend, so choose wisely and don't get stuck in a super long contract. You'll want an out if you need one.
The supply-side of the business isn't just a boring operational issue, it's strategic. Hire a contractor who knows their stuff and can make sure you're running a profitable and resilient operation.
Find a great food scientist and hold on to them 🙂
What was your biggest marketing mistake?
Our event strategy. We spent a bunch of time early on going to events and farmers markets to do product sampling, and looking back I just don't think that was an effective use of time/energy/money. With food, you absolutely want people to be able to try the product. It's so crucial. But I wonder if we could have approached that in a way that scaled a little better and also made it feel like a Curious experience, as opposed to just tacking on to other peoples events. Maybe a food truck? Or just a few very thoughtful pop-ups instead of lots of random events.
You worked with Daily Harvest in their very early days. Did you learn anything in that process that influenced your approach to Curious Elixirs?
Absolutely. Daily Harvest had a crisp and compelling vision and value proposition from day one ("superfoods, super fast"). It was about delicious healthy food with maximum convenience. And they rang that bell again and again. What changed over time was their creative approach and their product range, but never their value proposition. So that was very top of mind when we launched Curious - who is this for and how do we make it immediately obvious that they need to try it? And how do we make sure our value proposition is rooted in values that can serve as our foundation for a very long time? This is Marketing 101 but honestly it's very easy and very common for brands to land on a wishy-washy value prop that appeals to no one.
Also Rachel Drori, DH's founder and CEO, is indomitable. Watching her work through numerous challenges and build that company from scratch was very inspiring.
What's your advice for someone who wants to launch a food company?
Not sure if you're ready to take the plunge into launching a company? Spoiler alert: there will never be a "good" time. My advice is to identify the worst case scenario and if you still want to start the company even if the worst case plays out, then you're ready. It's worth the risk.
Bring on a good food scientist and a good operator - I promise it will save you money and headaches down the road. You can hire these folks as contractors to keep your overhead low.
Start small and create clear go-to-market success metrics. Develop the product first and test relentlessly with friends and advisors. Iterate quickly until you're confident the product quality and mix is where it needs to be, then start to test the market outside of friends and family. We did a Kickstarter, but you could also start with a partnership or small targeted ad spend. At this stage, it's crucial to establish specific metrics or a set of goals that will indicate whether the product/idea has potential. Determine what outcomes you need to observe within the first 3, 6, and 9 months in order to answer the question: are we solving a real problem / filling an important niche?
Ask for help. You're gonna need it. If you feel that you're imposing on someone you'd really like to learn from, offer something in exchange for their guidance. You can leverage equity or your own skill set.