Imagine working with a revenue leader who led a 7x advertising revenue growth strategy
Working with a sales and revenue leader who understands how to scale a company from zero to one
Eric Friedman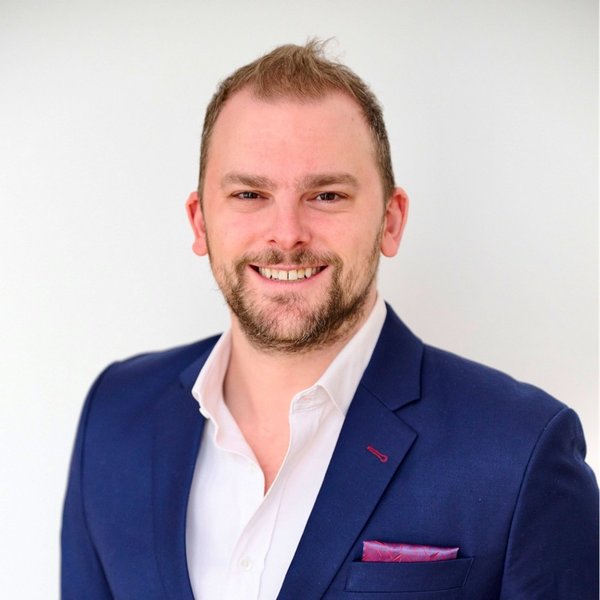 Unlock Your Sales Potential with Tyler Simmons: The Fractional Sales Leader Who Delivers Results
Looking to grow sales? Meet Tyler Simmons, the fractional sales leader who knows exactly how to drive revenue growth and maximize your organization's success.
With a deep understanding of sales, marketing, and revenue operations, Tyler brings a wealth of expertise to the table. From transforming struggling units into thriving powerhouses to achieving a staggering 700% growth in advertising revenue, Tyler's track record speaks for itself.
Now, he's ready to help businesses on a fractional basis. If you're searching for a sales leader who combines strategic prowess with actionable tactics, Tyler Simmons is your go-to expert.
We sat down with Tyler Simmons who is a sales and GTM leader. He shared some lessons learned and why people choose to work with him vs. someone else - the who matters.
What is your specialty and how did you gain mastery over it?
I have always taken on new opportunities by making sense of new information and concepts and turning them into sales strengths. Throughout my career, I've never taken the straight and simple path and have gained mastery of taking complicated concepts and practices and turning them into actionable strategies and tactics for sales organizations.
I've gained these skills by embracing the jump into the unknown. When I first joined Foursquare, it was perceived as a dusty social network that had passed its heyday, but I helped build the strategy and infrastructure that led to a 700% growth in advertising revenue in just 3 years and established Foursquare as the standard bearer in location based advertising. I then pivoted to Foursquare's enterprise licensing business, and turned a floundering APAC unit into a multi-million ARR juggernaut with major clients in software, hardware, gaming, ride sharing, and "super-apps" like WeChat, Grab, and GoJek. From there, I jumped to agriculture innovation and led BD at Bowery Farming and then moved further into climate tech by leading enterprise sales in the US for Too Good To Go.
Now as a fractional leader, I'm helping early stage organizations in GovTech, logistics, impact finance, and adtech - taking the learnings I've gained from my broad experience and applying them to build sound commercial strategy and execution at each.
In each of these roles and projects, I faced the challenge of not having a blueprint or guide for success, and I built the foundation of a successful sales org from strategy and positioning to process and execution to pitch and partner strategy. I have honed my versatility and my ability to understand new and complicated concepts and turn them into scalable action.
What was the most successful thing you have built/worked on/did?
My most successful efforts came from my time in Singapore overseeing APAC business for Foursquare. We were a small, scrappy team with limited resources and a product that had value but many imperfections. We were selling to businesses in countries across Asia, and I quickly realized how different our strategy would need to by based on language, cultural norms, service expectations, and market perception.
Two of my favorite achievements from my time in this role were:
Building a broad and successful book of business in Japan. Japanese business culture is rooted in respect for others, reserved communication, and good food. I was able hone the sales skills of my Japanese team member and alongside him, build a book of business that included some of the largest companies in Japan such as Yahoo! Japan and Niantic and build a network and rapport with many executives across the Japanese tech scene.
Creating a notable PR plan and presence in SE Asia. Companies in Singapore and other SE Asian companies value business credibility and visibility, and I was able to get Foursquare on the map with appearances in TV, Radio, and digital with no PR support beyond building the network myself. This led to an uptick in inbound leads and pipeline movement for our business in the region.
By the end of my time in the role, we had doubled the size of the business and had clear alignment and ownership for each member of the team.
What was a mistake you have learned along the way?
A big mistake I ran into in a previous role was taking interest in the product as an indicator of interest to buy without fully qualifying the buying requirements. When you are selling a product that is truly novel, prospects will often show excitement and interest without fully thinking about all of the steps of the buying process.
I had a prospect say to me on the phone "I love this! We can go live at the end of next week." I tried to get more details, but was rushed off the phone. Despite this excited interest, the deal slid and slid because of other priorities. My mistake was being too easily swayed by the positivity, and not holding firm on the requirement to better qualify the steps that my contact needed to take on her end to actually bring the deal to fruition. This effort would have not only been beneficial for me, but would have helped her understand what steps would be needed and what a realistic timeline would be.
My advice from this: Never settle on someone's excitement - always take the steps beyond this to make sure you and the prospect are aligned on exactly what is needed to get things done.
What tactical advice in sales, revenue operations, and marketing can you share?
Learn your customer's language.
What do they care about?
What are their pain points?
What is their priority?
If you don't know this, you will be stuck talking about how great your product is while they sit on the other side of the screen or table thinking "this thing isn't relevant to me at all!"
You must spend the time to know what they know, and once you do, you will be advising them like a colleague rather than selling them like a salesperson.
What advice would you give to someone who wants to build out sales in?
One of my favorite memories from my career was from an early sales relationship I built. I was leaving a company and had a pending deal on the table. I wanted to leave on a good note, so I traveled to Boston to hand holiday gifts to my prospects and clients and let them know I was heading on and they were in good hands, and on my last stop, the prospect said to me "I don't care about working with your successor, I wanted to do this so I could work with you." It wasn't about the product I was selling, it was about me as a relatable person.
There are a lot of sales and go to market fractional operators and consultants out there, but don't let that discourage you. The most important part about building your fractional or consulting business is being you. People want the person who is going to work hard and help them and inspire them. The base fundamentals of sales are generally the same, but if you have the right knowledge combined with what makes you standout as a person, you'll be able to find customer who want to bring you on to help grow their business.
If you are interested in connecting directly reach to hire fractional talent.