Team Leadership with Elliot Darvick
Unlocking Extraordinary Team Leadership: Meet Elliot Darvick on Go Fractional
Eric Friedman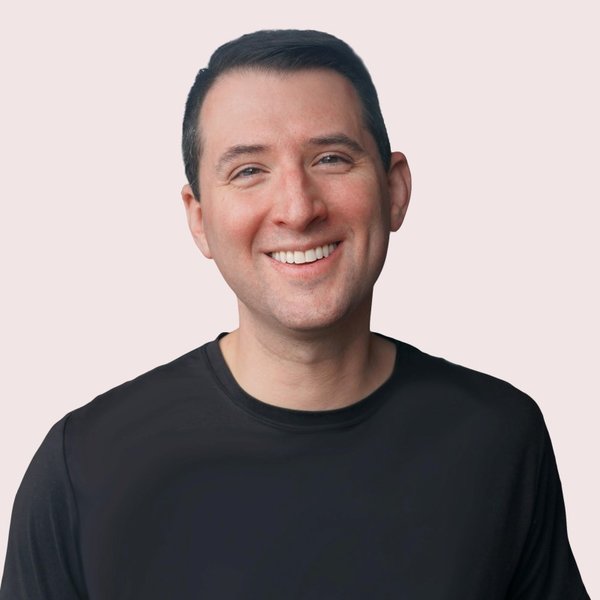 In the world of business, exceptional leadership can make all the difference. It's the driving force behind building high-performance teams, navigating complex challenges, and achieving remarkable success. At Go Fractional, we take pride in connecting businesses with top-tier fractional talent who possess the skills and expertise to unlock extraordinary team leadership.
In this post, we invite you to meet Elliot Darvick, an exceptional leader whose insights and experiences are sure to inspire and guide your own leadership journey.
What was the most successful piece of business you have worked on?
I spent most of 2022 leading a company division through a restructuring, divestment, and successful acquisition.
I joined Workrise at the start of 2022 to lead their commercial and industrial construction staffing division. The division had teams across 10 states and was on-track to do $100M in topline revenue for the year. We employed roughly 1,200 skilled laborers in the field and another 165 across local branches and central teams.
Two months into my tenure, a strategic decision was made to refocus the entire company on energy. This meant exiting construction and exploring a divestment of our division, presenting me with a massive challenge as a very new company leader.
I had a strong conviction that our construction business was a great business, even if it wasn't a great business for Workrise at that moment in time. I proposed a restructuring plan that would allow for a clear path to profitability while giving us enough runway to find an external buyer.
That restructuring plan would mean deep and painful layoffs – which I would of course own. The plan also meant I would have no role with Workrise at the end of a sale, a trade I was ready to accept for the opportunity to lead my team through it all.
When the day arrived to set this plan in motion, I explained to the remaining team that we had been given the opportunity to continue operating our division, but it would be under the premise of divestment. By my estimate we had six months to find a buyer, and within three months we had to turn the business around for a sale to be possible.
Having only started at Workrise three months earlier, I'd barely had time to build trust with this team. But I gave them my word I would stay until we found a buyer, or until the last person left. I also secured a percentage of sale proceeds for our local branch teams. At stake was not just the livelihood of my team, but the livelihood of 1,000+ skilled workers we employed on critical job sites across Texas.
And then we set sail into the unknown.
Truthfully, I feared half the team might leave within 48 hours. Competitors were flying in executives to try and poach our local account managers. The majority of the team had already been through one acquisition and was wary about the prospect of another. And they were being led by me – someone with zero experience selling a company.
But 48 hours passed and everyone remained. Within two months we were profitable again. Even better, the ensuing months were some of the most profitable in the history of our division.
After months of management presentations, due diligence, and negotiations we secured a committed buyer. Not just any buyer, but one of the largest staffing companies in the world whose value set aligned with that of our team. And best of all? This buyer had job offers waiting for every single person on the team – 95% of whom stayed until the very end.
Workrise continues to thrive and remains 100% focused on energy, which is a great lesson on the power of managerial focus.
What was a mistake you learned along the way?
I love Amazon's concept of characterizing decisions as one-way and two-way doors. Currently there is a lot of debate over in-person vs. remote working arrangements. When our local branch teams (at Workrise) approached me about working from home, I agreed without adequately considering the ramifications. Output and team connectivity suffered and ultimately we devised a hybrid model that worked for the team and got us back on track.
Allowing people to work from home was definitely a two-way-door decision (i.e. we could revisit the policy). Having said that, I realized it's not enough to have a framework for making fast decisions. It's equally important to have a process for objectively revisiting these decisions in order to know when it's time to walk back through the way we came or to keep moving forward.
What advice would you share with someone in your field of what to do (or what not to do?)
What would you tell them to do? What about not do? How could they avoid pitfalls you have experienced? What are some "must-have" things they need to be thinking about?
There was a time when my leadership meetings lacked the kind interaction that drives impactful debate. I brought this up to a senior leader at Lyft. To my surprise he asked me about my 1:1 meetings. I shared that I used them as a way to get status updates on key initiatives from my leadership team. He responded that perhaps this was why my leadership meetings were playing out the way they did – I was making myself, not my leadership team, the point of alignment.
I asked him how I could better focus my 1:1 meetings. To this day, his answer has had a profound impact on how I think about managing leaders.
"Development."
He said that everything in my 1:1 should flow from my report's development goals because it's the one closed-door safe space where those conversations can happen. It goes back to my original response: if you grow your team, you grow your business. How do you grow your business week after week? By growing your team week after week. The 1:1 is a perfect place to do that.
What advice would you give to someone who wants to follow in your footsteps?
Build the table.
Imagine a group of leaders is ushered into a room filled with a scattering of chairs. There is no table. What will these leaders do? Some might stand in the corner and check their phone. Maybe two leaders strike up a conversation. Some might sit down.
Now imagine the same group of leaders walks into that room but now there is a table in the center of those scattered chairs. Chances are everyone is going to find a chair and bring it to the table. There's now a sense of unity in the room.
As leaders, it's our job to build the table. We can't simply bring our leaders into a room and expect them to align on their own, to feel like one team. We have to build the table.
What does it mean to build the table? Four legs and a top.
Leg one: Vision - What is the world we're creating together?
Leg two: Mission - Why is it important that we create that world?
Leg three: Values - What are the principles that guide our creation?
Leg four: Goals - How will we know if we're succeeding?
And the table top?
Norms. Rules for how we behave when we sit at the table, etched right into the wood for everyone to see. Is debate okay? Yes. Can we give real-time feedback to each other? Absolutely. Can we be on our laptops when someone else is talking? Definitely not.
I give a lot of credit to Patrick Lencioni for influencing much of my thinking here. I highly recommend his work The Advantage. It is a great primer on building healthy teams.
Also, a shout out to all the startup leaders who have literally built tables for their teams. Save those IKEA receipts, you'll treasure them one day.
See Elliot's full profile here
Thanks for reading
Unlock your business's full potential by connecting with Elliot Darvick and explore the limitless possibilities of fractional leadership at GoFractional.com. Start your journey towards extraordinary team leadership