Allergic to outsourcing
The common problems with outsourced engineering.
Eric Friedman
Outsourced engineering is a powerful tool for companies looking to expand their development capabilities without the added cost and commitment of hiring full-time employees. GoFractional.com specializes in providing experienced, founder-level embedded product engineers who work on a single client at a time.
However, the allergic reaction many founders and technical teams have to outsource engineering efforts is pervasive. Most teams have had experiences that make even considering outsourcing a moot point. If not within their current team, someone in the company has had a terrible experience. So how do you get over the past scorched earth of other firms and agencies? How can you provide comfort and ease the concerns of a team that needs to be shipping faster but can't hire full-time engineers?
We have been solving this problem for the past few years in a few different ways;
Working with engineers that ship.
We pride ourselves in having a high technical and aptitude bar for engineers who we work with. Thankfully, many of them are our friends who we have worked with in the past. Our pool of venture investments, VC firms, and startups that we are associated with and in our network have provided an amazing group to work with. Engineers that have been a part of a fast-growing team, that ships amazing products, used by millions or at venture scale means great people. Screening for communications, aptitude, self-management capabilities and those that can plug in from day one gives us an incredible bench of engineers.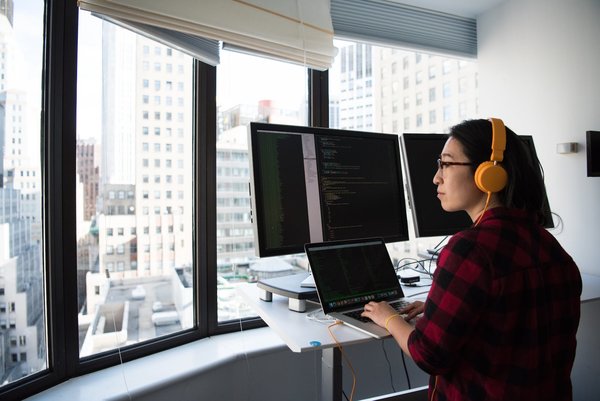 Focus.
A growing number of GoFractional.com engineers are building their own startup. Sometimes its hard to find the mental space or time to work on something on your own. by working with only one client provides focus for them, and the headspace for the engineer to build. Working across their own idea and yours has proven valuable - problem solving is often about stepping away and coming back at a later point. We see that time and again the aversion to outsourcing is caused from the lack of attention someone has, the context switching concerns, and the lack of communication with engineers. GoFractional.com plugs people directly into teams. For the most part, they are similar to a full time employee on your team, without the benefits, stock, and maintenance required. They join your slack channel. They join your standups. They join whatever systems and platforms you use and are there when you need them.
Experience.
Unlike other firms and agencies that may have fewer senior engineers working on multiple clients and charging by the hour, our engineers have a wealth of experience shipping code at venture-scale companies. They are experienced leaders who can provide valuable guidance and mentorship to your team. One of the key benefits of working with GoFractional.com is that our engineers are self-motivated and self-managing. They do not require any account management and are able to hit the ground running with minimal onboarding. When teams work with experience engineers, the entire team benefits.
Proof.
We have been doing incredible work for scaling companies for the past few years. By being an independent platform, we are there when companies need us and have a track record of success. Some of our recent wins include;
Just Salad - bringing their entire tech stack (app + web) in house
Mockingbird - helping scale eCommerce platform and logistics
Red Antler - Providing technical expertise to one of the best design firms in the world
Our Engineers our amazing