What Is a Fractional CTO? 6 Key Benefits + How to Hire One
Discover what a fractional CTO is, what services they offer, and why you should invest in one. Also, learn how to hire a fractional CTO and the key qualities to consider.
Jonathan Grana
What Is a Fractional CTO?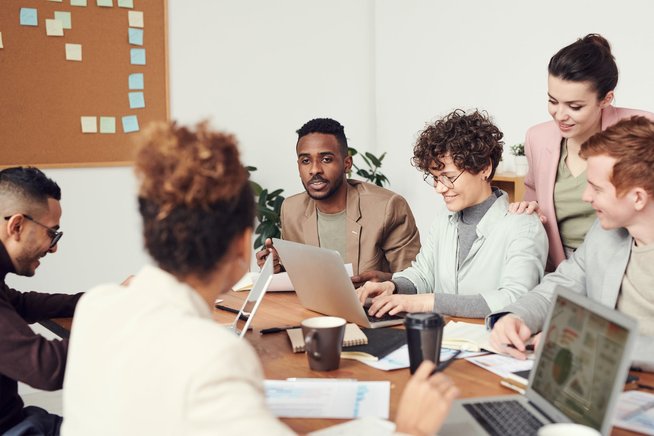 Fractional CTOs are chief technology officers you hire part-time to fulfill a fraction of the duties carried out by full-time CTOs. Their wealth of expertise in tech strategy can play a pivotal role in shaping your company's technology infrastructure.
To give you an idea, fractional CTOs typically dedicate 10–25 hours per week to a company for a minimum of three months.
So how does a fractional CTO or part-time CTO differ from an interim and full-time CTO?
Let's take a look:
Fractional CTO vs. Full-Time CTO vs. Interim CTO
Full-time CTO: A full-time CTO is a senior executive responsible for the overall technology strategy of your business. Their role may overlap with that of the CIO (chief information officer) and a full-time CTO sometimes runs double duty. These executives enjoy the privileges of a standard C-suite employee, including all associated benefits and bonuses. As a result, they are more expensive than fractional CTOs.
Fractional CTO: A fractional CTO takes on the CTO role (or a fraction of the leadership role) on a part-time basis. They can either take on all the duties of a full time CTO or focus on specific tech-related business drivers or challenges.
Interim CTO: An interim CTO serves as a temporary executive, bridging the leadership gap while you search for a suitable replacement. Their primary focus is managing the handover process smoothly.
As you can see, a fractional or part-time CTO has advantages over an interim and full-time CTO role. Ready to unlock your organization's tech potential?
Explore the best fractional CTOs available.
Or keep reading to discover what services you can expect from a fractional chief technology officer.
What Services Do Fractional CTOs Offer?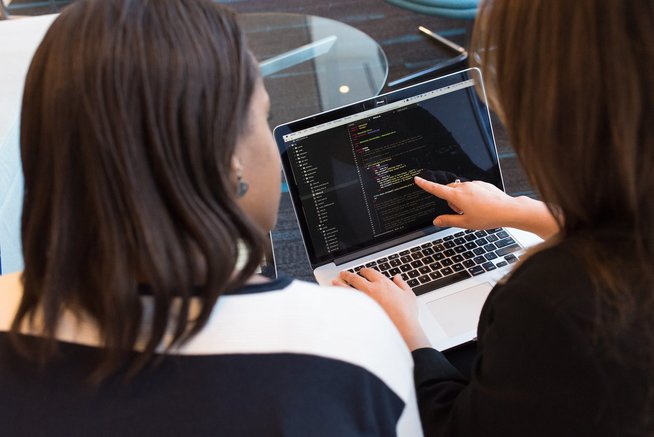 Fractional CTOs offer specialized services, from developing new technology strategies and roadmaps to creating tech policies or building your development team.
Growing companies typically leverage fractional CTO services when they want to focus on one or several technological business objectives at a time.
Below, we'll cover some common projects that an experienced CTO can manage on a part time basis:
1. Reduced Development Time
Engaging a fractional expert can ensure your technology roadmap is efficient and aligned with business goals. They can organize sprints, prioritize tasks, and ensure projects stay within your scope.
In other words, they'll reduce your team's time on trial and error and trim months off your development timeline.
For instance, a fractional CTO can:
Establish and facilitate RFC (Request for Comments) processes: RFC is a collaborative approach for implementing changes to an organization's technology systems. The process helps you bridge communication gaps between stakeholders, and steer iterative development based on feedback, resulting in more effective and informed decision making throughout a project.
Make informed build vs buy decisions: A fractional CTO can decide whether to build a system or element in-house or buy pre-existing technology solutions. The former offers a tailored solution, giving you greater control over features, integration, and intellectual property rights. The latter technology investment can save a significant amount of development time and free up your internal resources for other critical business drivers.
2. Streamlined DevOps
A fractional chief technology officer can boost your organization's efficiency and productivity by helping your organization adopt automation tools, optimize deployment processes, and foster a continuous integration and delivery culture.
For instance, they can:
Develop a CI/CD pipeline: A fractional CTO can implement continuous integration and continuous delivery/deployment pipelines to optimize software development. This reduces the likelihood of human error and rapidly delivers new features and updates to end users.
Implement Infrastructure as Code (IaC): A fractional CTO can introduce IaC practices to revolutionize your organization's technology infrastructure management. With IaC, software development teams can automate the provision and configuration of infrastructure using code. This approach enhances agility, reduces manual errors, and creates highly scalable systems.
3. Product Scaling
Fractional CTOs have often worked with organizations in various growth stages. So, they know exactly how to optimize tech stacks to improve performance, align product roadmaps with scaling goals, and integrate emerging technologies.
They can also guide your technology investment strategy and empower the rest of the organization to meet those business objectives.
For example, imagine your SaaS company wants to expand into the enterprise market.
A fractional CTO can assess your existing tech stack, recommend scalable product architecture, and develop a technology roadmap tailored to enterprise requirements. This way, your product can seamlessly integrate with existing technology solutions and offer customizations.
Fractional CTOs may work with your product team and CEO to establish an iterative feedback loop with users, and may provide inputs to refine the product.
4. Quality Assurance (QA)
An experienced CTO will have a proven quality assurance strategy to test, analyze, and mitigate bugs in your product. Additionally, they will incorporate technical due diligence to assess the underlying technology stack and codebase for scalability, security, and maintainability.
Why's this important?
Quality assurance guarantees that you produce and deliver defect-free products that satisfy your customer needs. This, in turn, boosts customer loyalty, repeat purchases, upselling, and referrals.
Moreover, you can avoid costly defects and hefty customer support costs with a quality assurance strategy.
According to the IBM (International Business Machines Corporation), bug fixing could cost $100 in the initial development phase, $1,500 in the QA testing phase, and a whopping $10,000 during the production phase. So, it's significantly pricier to resolve errors post-release.
5. KPI Tracking
Analytics are a critical part of measuring the health of your product, but they often aren't given enough attention.
A fractional CTO has the experience to determine your KPIs (key performance indicators) and the analytics tools you need to track key metrics like customer acquisition and retention, product engagement, technology costs, etc.
For large organizations, a fractional CTO can leverage business intelligence (BI) tools to set up a dashboard that provides an overview of your marketing and operational performance. You'll gain valuable insights into which marketing campaigns are paying off and make informed decisions regarding your technology spending.
6. Security Issue Detection
Did you know that 61% of small to medium-sized businesses experienced a cyberattack in 2021?
What's worse is that cybersecurity incidents can cost up to $653,587!
A fractional chief technology officer can identify and address potential security issues and tackle compliance concerns that could lead to data breaches.
For example, a fractional CTO specializing in SaaS security can collaborate with your engineering team to implement advanced threat detection tools and establish multi-layered data encryption to boost user experience.
Additionally, a fractional CTO can help you create a company culture that prioritizes security, reducing unnecessary expenses.
7. Funding & Acquisition Assistance
It can be challenging for a non technical founder to effectively bridge the gap between intricate technical details and their broader business implications. Fortunately, this is where a fractional CTO steps in as the solution.
How?
They can craft comprehensive fundraising decks, encompassing key elements like product roadmaps, headcount plans, and technical diagrams.
Plus, they have the expertise to effectively communicate intricate technology details to potential investors. For example, they can create visual representations of the product roadmap, helping stakeholders and investors understand key initiatives and timelines.
But that's not all.
When startups are on the hunt for funding to fuel their growth, a seasoned fractional CTO can improve investment pitches by effectively highlighting the product's potential and market value.
8. Talent Lifecycle & Transition Management
Fractional CTOs have worked with many different companies and know what to look for in candidates. As a result, they can build a robust interview process and help in the screening of engineering talent for your team. They can design and manage recruitment, onboarding, and/or offboarding processes – taking some of the burden off your internal HR team.
This applies doubly when you want to bring on a full-time CTO. The fractional CTO can refine the job specifications, enabling a smoother transition.
Now let's determine how you can benefit from leveraging these fractional CTO services.
5 Rewarding Benefits of Hiring a Fractional CTO
A fractional CTO service offers advantages like filling skill gaps, reducing recruitment expenses, providing impartial, valuable insights, and more.
Here's a closer look:
1. Cost-Effectiveness
Using a fractional CTO service is much more affordable than hiring a traditional CTO. Small business owners typically pay a fraction of a full-time CTO's salary (and none of the perks).
For example, the median salary for CTOs in the US is $200k, which goes up to $1,850,000 a year at the top end of the talent pool. And that's not accounting for equity, bonuses, benefits, and other hiring costs. These hidden costs bring up the annual cost of a fulltime CTO to $400k.
(The average annual bonus for CTOs is $29,234, and average executive hiring costs are around $14,936.)
On the other hand, the monthly salary for our fractional talent ranges between $10,000–$25,000 or $120,000-$300,000 annually. Ultimately, the cost of fractional tech leadership will mostly depend on the number of hours they are hired to work per week (and on their level of experience).
You also don't have to worry about any additional costs, which is ideal for small business owners.
2. Industry Expertise & Experience
A fractional CTO has advanced technical expertise in several areas, including software and product development, data analytics, cybersecurity, and cloud computing.
As a result, they can also help you:
Implement large-scale IT frameworks (processes to manage and support your IT resources)
Effectively integrate digital tools, processes, and innovations to enhance your business operations (digital transformation).
For example, in a tech startup dealing with sky-high costs, a seasoned fractional CTO becomes your cost-saving hero. They'll identify inefficiencies and redundant expenses and renegotiate contracts.
Bottom line?
They keep your budget in check and your startup thriving.
Remember, fractional CTOs have worked with many companies, so they know what works and what doesn't.
3. Quick Adaptation
Fractional CTOs, due to their specialized technology expertise and cross-industry experience, can swiftly adapt to your company's technology vision and operational dynamics.
And since they are brought in specifically for their technical knowledge, they can focus on addressing your challenges immediately without spending time building relationships that might be required for a traditional CTO.
The result?
They can focus on delivering tailored solutions for immediate value.
4. More Flexibility
The inherent flexibility of fractional CTOs allows businesses to adjust their engagement based on the evolving business need. In other words, growing companies can secure top-tier strategic guidance during critical phases without incurring unnecessary technology spending costs during quieter periods.
For instance, a growing e-commerce platform could enlist a fractional CTO to spearhead a website revamp, scaling down once the project is complete.
5. External Perspective
Since fractional CTOs are external to the company, they bring unique viewpoints to your current technology strategy. This is crucial since companies often get stuck in a groove of uniform decision-making and strategic planning due to internal biases.
For example, imagine your product team is facing lengthy development times. In this case, a fractional CTO can comprehensively assess your development processes and identify new technology strategies you may not have tried before.
But at what point should you consider using a fractional CTO service?
We'll find out next!
When Should You Hire a Fractional CTO?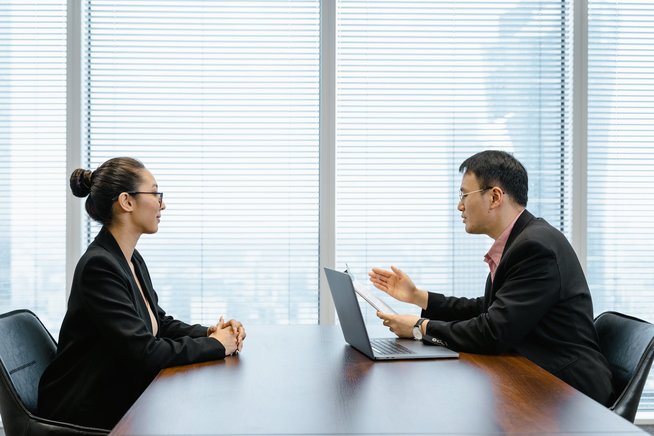 Here's a closer look at a few scenarios where a fractional CTO service can be invaluable:
You have a limited budget: If you're seeking technical expertise but aren't ready for or need a full-time CTO, engaging a fractional CTO offers a more budget-friendly senior leadership alternative.
You need to quickly replace a full-time CTO: If your current full-time CTO is suddenly unavailable or will soon be unavailable, a fractional CTO can help maintain operations until the business owner hires a full-time replacement. The bonus here is that the business owner can skip the lengthy hiring process since fractional CTOs can start immediately.
You need someone to fulfill the specific duties of a full-time CTO: Say your startup needs occasional technology leadership to guide product development. A fractional CTO can step in, offering senior leadership expertise to streamline processes and optimize resources without the full-time commitment.
You have a technology vision but limited expertise: Imagine you want to add a complex payment processing system to your e-commerce platform, but your existing technology team lacks the know-how or expertise. You can hire a fractional CTO with specialized knowledge in fintech and payment solutions to bridge the skills gap and implement the feature.
But how do you find these experts?
Don't worry — we'll highlight three ways to hire a fractional CTO.
How to Hire a Fractional CTO?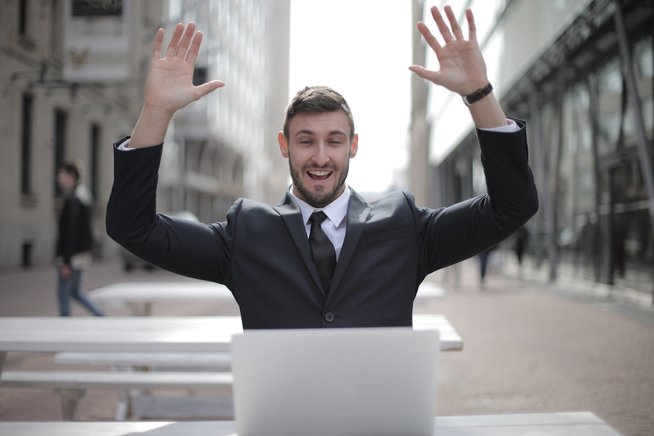 You can explore three avenues to hire a fractional chief technology officer: job sites, agencies, or partnering with Go Fractional:
Option 1: Hire the Best Fractional CTOs through Go Fractional
Go Fractional is your gateway to a curated network of outstanding fractional professionals ready to propel your business growth to new heights.
Why Go Fractional?
Go Fractional stands out with our thriving talent community and transparent pricing structure. But we don't stop there!
We also occasionally invest in the founders or the companies our fractional CTOs work for.
Unlike competitors who may charge significantly higher fees, enforce payment concealment agreements, and have less discerning criteria for their platform, we prioritize fairness and quality.
We also relieve you and our fractional CTOs from burdensome sales and administrative tasks, allowing them to focus fully on what they love most: working on exceptional projects.
The best part?
With Go Fractional, you benefit from lower overhead costs, meaning your fractional executive is paid what they're worth.
How Go Fractional Works:
Connect: Reach out to us to discover our talented community of fractional CTOs. Share your specific tech leadership requirements, and we'll offer personalized recommendations, including access to private members who may not be publicly listed. And if there isn't an existing member available who matches your requirements perfectly, our team will source and recruit the ideal fractional executive to our network.
Meet: Arrange meetings with our members to discuss deliverables, timelines, and pricing. Foster a seamless cultural alignment by introducing the selected Go Fractional member to your team. Our team will then draw a comprehensive proposal for your stakeholders to review.
Begin: Once you've approved the proposal and start date, we'll send contracts based on the agreed details.
How We Source Our Fractional Talent
Applications: Our selection process prioritizes individuals holding technical leadership positions or those with a track record of success as founders.
Interviews: We'll then interview all the candidates to ensure they're a good fit for our community and clients.
Profiles: Candidates must craft comprehensive profiles highlighting their past experiences, projects, and accomplishments, which are then submitted for approval.
At Go Fractional, we follow a single monthly invoicing system, regardless of the number of members involved. Our team also maintains regular communication with you to ensure everything goes smoothly.
Want to expand your leadership team?
Choose from our diverse community of accomplished design, product, marketing, operations, and sales leaders.
Option 2: Posting on Job Aggregator Sites
Dive into the talent pool by posting your fractional CTO position on leading job aggregator sites like LinkedIn, Indeed, and Glassdoor.
However, the challenge with this option is that you'll receive numerous applications to sift through. This is time-consuming, and you'll struggle to find the right high-caliber fractional tech leader for your organization.
Option 3: Working with an Agency
Team up with a specialized firm with a roster of pre-screened, top-notch tech leaders. This provides immediate benefits, saves time and money, and allows your team to focus on revenue-generating tasks.
But keep in mind that agencies are typically dedicated to executive-level hires and may have a smaller pool of fractional CTOs available. This can limit your options and make it more challenging to find the perfect fit for your organization.
But before you make any decisions, you must understand the critical qualities that define an exceptional tech leader.
Let's delve into that next!
Which Qualities Should You Look For in a CTO?
The stakes are sky-high when selecting a C-level executive like a fractional CTO. So, you need to have discerning criteria in the selection process.
These are three qualities your fractional CTO must have:
1. Industry-Specific Experience
Besides looking at the number of years of experience a fractional CTO has under their belt, check their practical background and industry knowledge.
For example, if you need technical leadership for your health tech company, the candidate must be familiar with HIPAA compliance.
2. Business Acumen
Besides technical prowess, your fractional CTO should have a business mindset. They should be able to strategically align technology initiatives with your overall business goals.
For example, imagine you want to increase your mobile app's user retention rates by 10% and expand the user base by 25% within the next fiscal year. Your fractional CTO can guide your technology team in analyzing user feedback, conducting usability testing, and implementing improvements to enhance your app's user experience.
3. Strategic Vision
While your in-house engineering team focuses on individual tasks, your fractional CTO needs to have a holistic view of your business and ensure the team's headed in the right direction. This includes monitoring market trends, industry best practices, regulatory requirements, and more.
For instance, a fractional CTO might analyze market trends and identify an emerging need for enhanced data security in the mobile app industry. To help your company stay ahead of competitors and strengthen customer trust, they could implement robust security measures like end-to-end encryption and two-factor authentication (2FA).
Now let's focus on another important aspect: understanding the cost of leveraging fractional CTO services.
How Much Do Fractional CTOs Cost?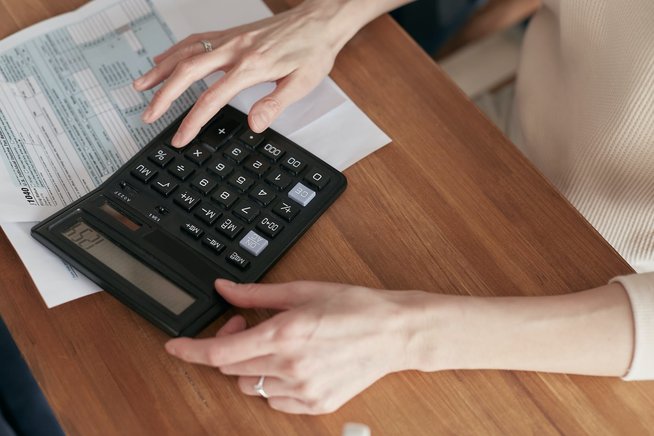 The fee structure for a fractional CTO varies based on several factors, including the individual's:
Time commitment
Technology expertise
Work experience
At Go Fractional, we only offer monthly retainers, and our prices typically range from $10,000 to $25,000 per month. We charge our talent a 20% rate for our sales and administrative services.
Fractional CTOs: A Strategic Approach to Technology Leadership
Fractional CTOs offer organizations a cost-effective way to drive technological innovation thanks to their focused expertise and ability to streamline DevOps.
But to get the best results, it's crucial to collaborate with a fractional CTO who aligns with your organization's culture and possesses relevant industry experience.
Fortunately, at Go Fractional, we can help you find the perfect fractional CTO who brings the relevant experience and cultural fit and embodies the strategic vision your organization needs.